Pam Frasco
Pam Frasco is a proud preemie mama two-times over and founder of Project Preemie. Her experience with 31.5 weeker Sonny and 30.5 weeker Sal has given her a passion to connect with and give back to the Preemie & NICU Communities. Pam is a long-time March of Dimes supporter fundraising over $50,000 for the Cleveland March for Babies walk. Pam lives in Cleveland with her two sons, husband Nicholas and two Boston Terriers.
Heather Law
Heather Law is a mom to a 24 weeker micro preemie. She lives on the East Side of Cleveland with her Husband Nick, their daughter Holly, and their two dogs Buster and Waffles. Heather volunteers with the March of Dimes, the Cleveland Clinic, and now Project Preemie! She loves to connect with current and former NICU parents, to share stories and lift each other up.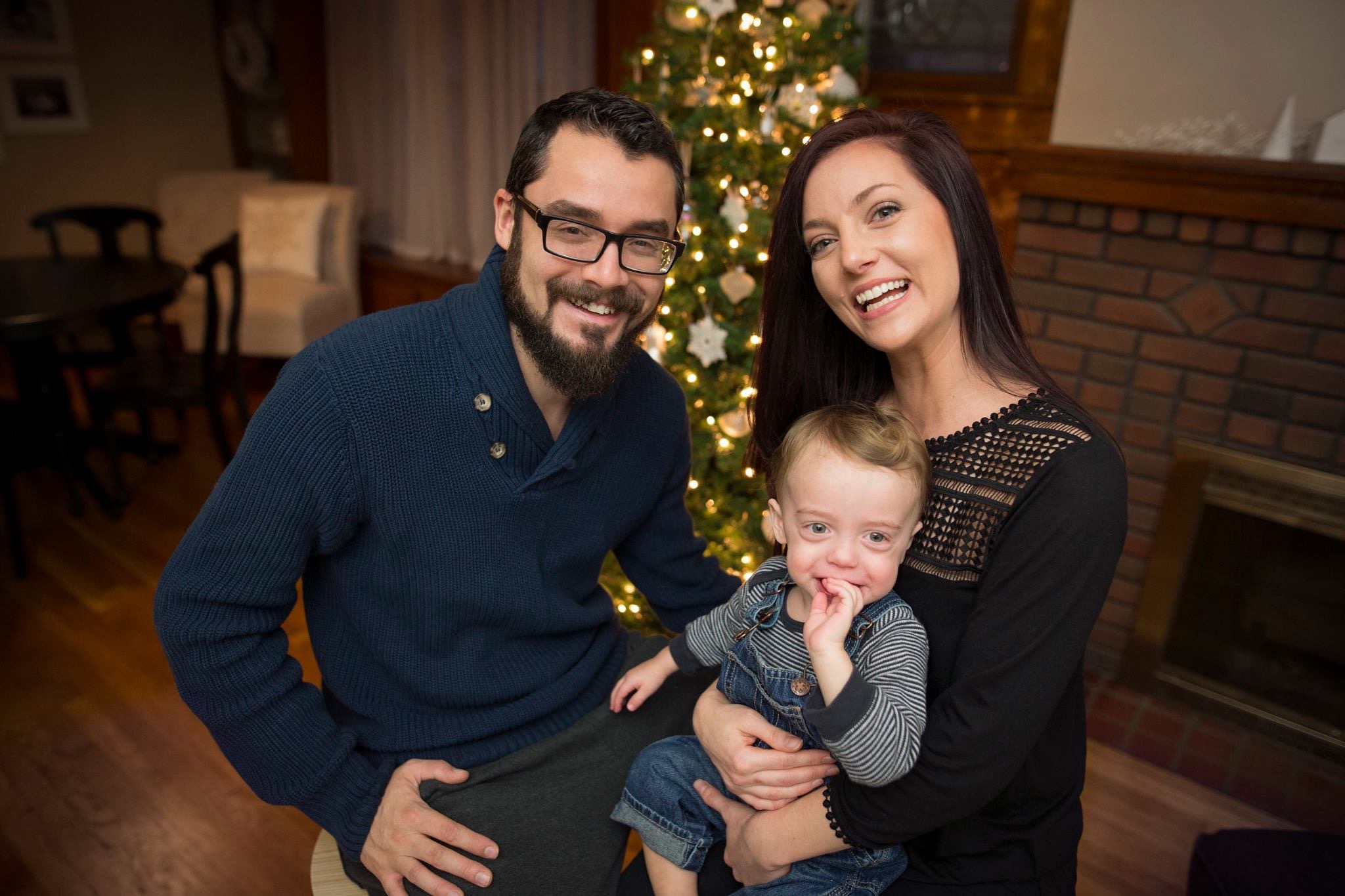 Rochelle DeOliveira
Rochelle is a mama to a 2bls, 32-weeker warrior. She lives in Cleveland with her husband Kevin and their son Noah. As a licensed mental health counselor, turned NICU mom, Rochelle is passionate about supporting other parents through the trauma of thier own NICU journeys. She is the creator and facilitator of the first NICU parent-peer support group in Cleveland and is also proud to volunteer with Rainbow Babies & Childrens Hospital, Hand to Hold and Project Preemie!
Megan Gassman
Megan is a mama to a 31-week preemie miracle named Addilyn and new baby Kennedy and lives in North Ridgeville, Ohio with her husband John. She is in social work and is the Admissions Director at a local Care Center where she's passionate about helping families during difficult times. Her journey with Addilyn has inspired her to want to help more families that may be going through what she did. The family enjoys visiting the nurses that cared for Addilyn as they have developed wonderful friendships along the way.
Dr. Jessica Madden
Dr. Jessica Madden is a neonatologist at Rainbow Babies and Children's Hospital and has many years of experience working in both NICUs and NICU follow-up clinics. She was born and raised in the Cleveland area (Lyndhurst) and lives in Willowick with her husband and four children.
Dr. Madden is available for home visits for former preemies in the Cleveland area through her home visiting practice, Primrose Newborn Care. Services available include well exams, feeding and lactation support, jaundice checks, colic treatment, and screening for postpartum depression and anxiety. Visits can be arranged around parents' schedules, including evenings and weekends, and multi-visit packages are available for NICU graduates upon consultation.
Sarah is a momma to her daughter Isla--a full-term babe who spent almost five months in the NICU due to a rare genetic condition called congenital central hypoventilation syndrome. Sarah lives on Cleveland's east side with husband Bill, now-2-year-old Isla, pups Izzy and Rory, and a growing baby bump. She's passionate about improving NICU family experiences, representation for full-term babies in discussions of NICU life, and helping families facing long-term medical needs transition to home.
Ashley is a proud mama to a 29 week preemie. She lives on the East Side with her husband, Tommy, their daughter, Adelaide, and their pup, Lando. Ashley is a full-time geologist/engineer and enjoys traveling with her family and showing Adelaide the world. Since her time with the NICU, Ashley likes connecting with other NICU families, hearing their stories and sharing experiences and is very excited to volunteer with Project Preemie!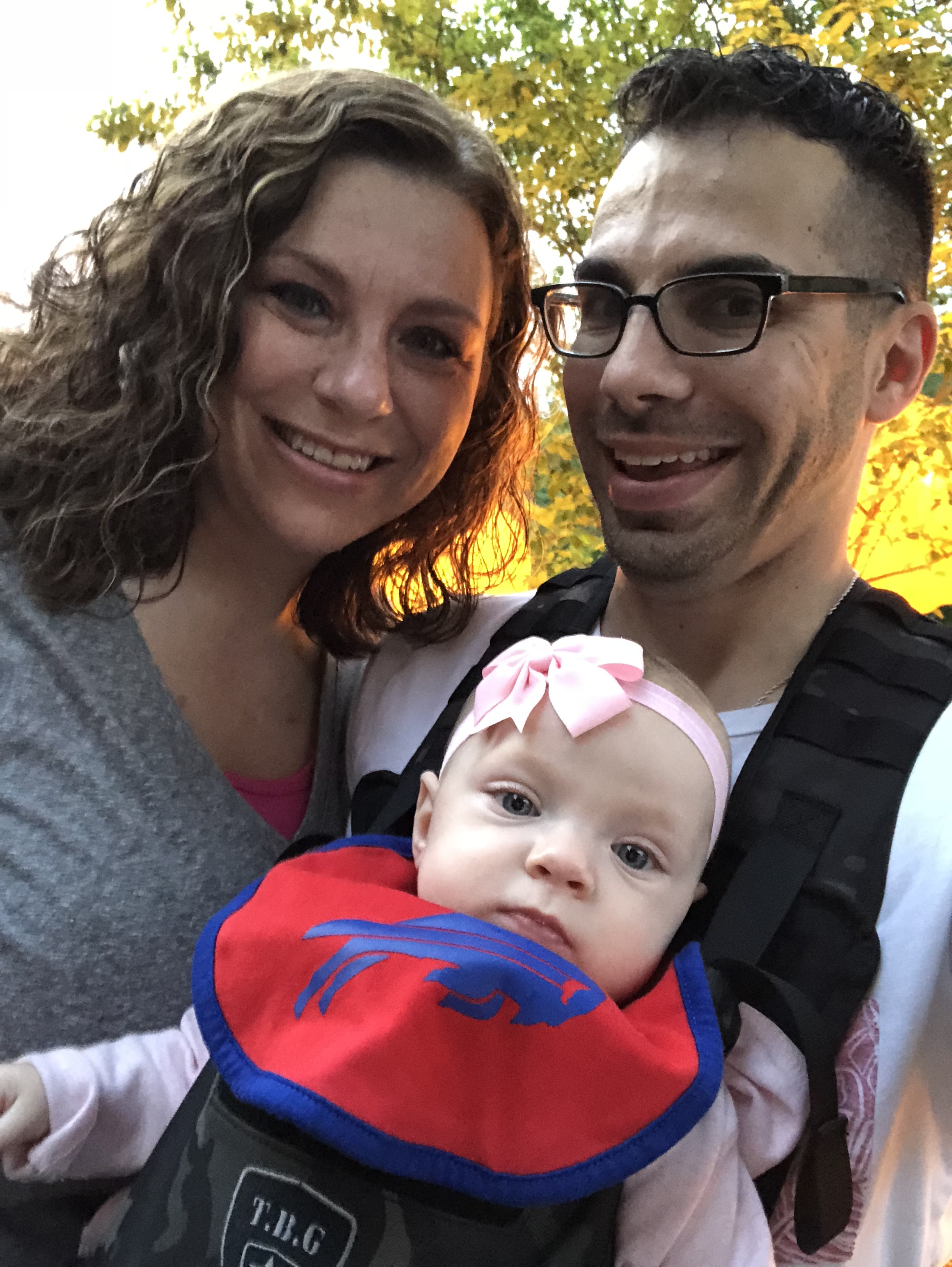 Taylor Voelker
Taylor is a proud preemie mommy to her tiny warrior that was a 28.5 weeker weighing in at 3.1 pounds. She lives in Aurora, OH with her husband Ray and daughter Poppy and they enjoy traveling and attending sporting events. Taylor is a high school science teacher and is both the Academic Team and Senior Class Advisers. With the formation Poppy's Posse in March of 2018, Taylor was able to raise over $7,000 for the March of Dimes walk in April and looks forward to doing so again in the upcoming years and to volunteer on other projects with the March of Dimes. She is also in the process of organizing a district wide fundraiser where she works to benefit the families in the Hillcrest NICU because she is so grateful for everything they have done for her family and for the friendships she made there. Because of her 51-day NICU journey, Taylor is more than willing to connect with other NICU families to provide support and encouragement that they may need and is very excited to work with Project Preemie to show that it is possible to stay positive even when it may seem impossible.